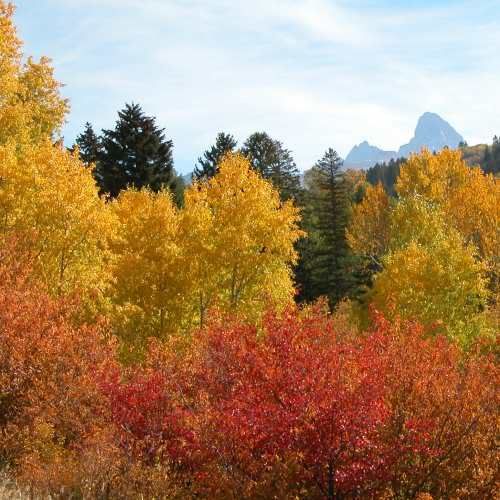 Last week Superwoman were up in Eastern Idaho for the burial of Superwoman's grandma. Grandma was an amazing lady. 90 years old. 8 children and 54 grandkids. Many many great-grandkids. My favorite thing about her wasn't the size of her family, but the size of her heart. Amazing, Amazing woman. But I digress. It was a beautiful service held in a beautiful part of the world.
I would love to retire in Eastern or Central Idaho. I haven't picked a place yet, I'd like the place I retire to be pretty rural, and you never know what areas will be urbanized in the next 30 to 40 years. As a rule I don't like cities, or urban life much at all. Sure, its nice to live close to a swanky sushi joint, and to be near the shopping, but those conveniences just don't match living in the country. I love seeing the twinkling stars light years away. To breath air that smells like alpine rivers and evergreens. To wake up to the sound of a morning breeze flitting through the trees. To hear a birds melody, and the babble of a cool mountain stream. It is unbelievable, you have to experience to understand it. I can think of no better way to spend my twilight years than here, writing, reading, cooking and enjoying a beautiful setting.
Obviously I could go on, but I won't. Just let me hit some of the high points of this beautiful area. The
The Salmon River
(The River of No Return, I learned to fish on a tributary of this river),
Island Park
,
The Snake River
,
Targhee National Forest
,
St. Anthony Sand Dunes
,
Ernest Hemingway Memorial
(and the area he loved around Ketchum ID), Not to mention the best Potatoes around. And that is just the tip of the glacier.
I visited this area a lot as a child. I enjoy it when we get the opportunity to visit it now, even if its for a funeral, and I'd love to live out my golden years here. Hope you enjoyed it. Don't forget to take some tasty wild trout, and a sack of potatoes home with you.