One of my favorite treats is a coke with Mountain Berry Skittles. On a whim I decided to try the new chocolate skittles, even though I thought they looked gross. Chocolate Skittles? Am I the only skittles fan who thinks this sounds weird? The name Skittles on the package was enough to get me to try them though, and........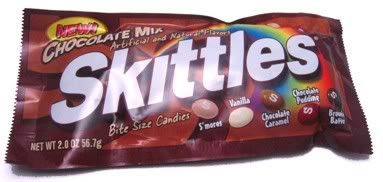 THEY WERE DISGUSTING
I think I'll stick with Mountain Berry.