I have found another sushi game.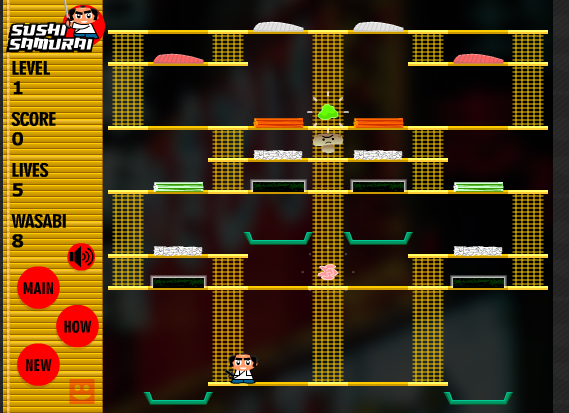 I'm convinced someone out there in the internet created this game JUST FOR ME. It's called "
Sushi Samurai
", and its awesome. This is a sushi take on the classic game
Burger Time
. Its samurai its sushi, its me. Don't waste any breath telling me that I wasn't exactly the person they created this game for. God bless the
CBC
.