Studying, I will admit, isn't my favorite thing. But, I have found a quiet breezeway with electrical outputs, study desks, WiFi access (of course!) and the view, well the view can't be beat. I can't believe more people don't study here. I suspect they are interested in other views.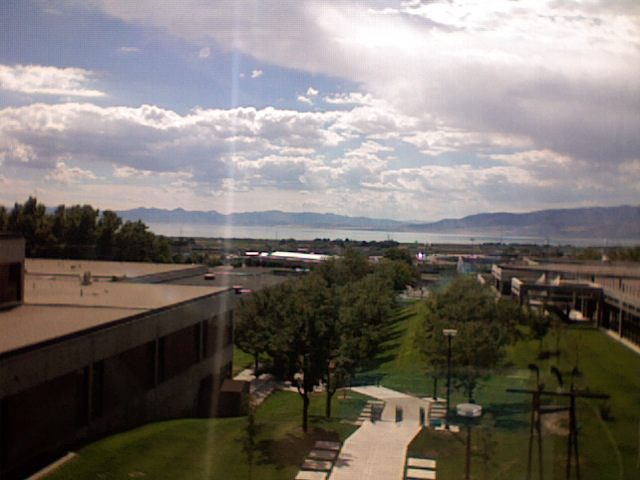 (Sorry the picture sux, its hard to take a good photo with a laptop.)
The other side of the breezeway has a great view too, I'll post it sometime if I get around to it.